Gardening/Landscaping
Outdoor Paving
This piece of work involved paving the front and back using paving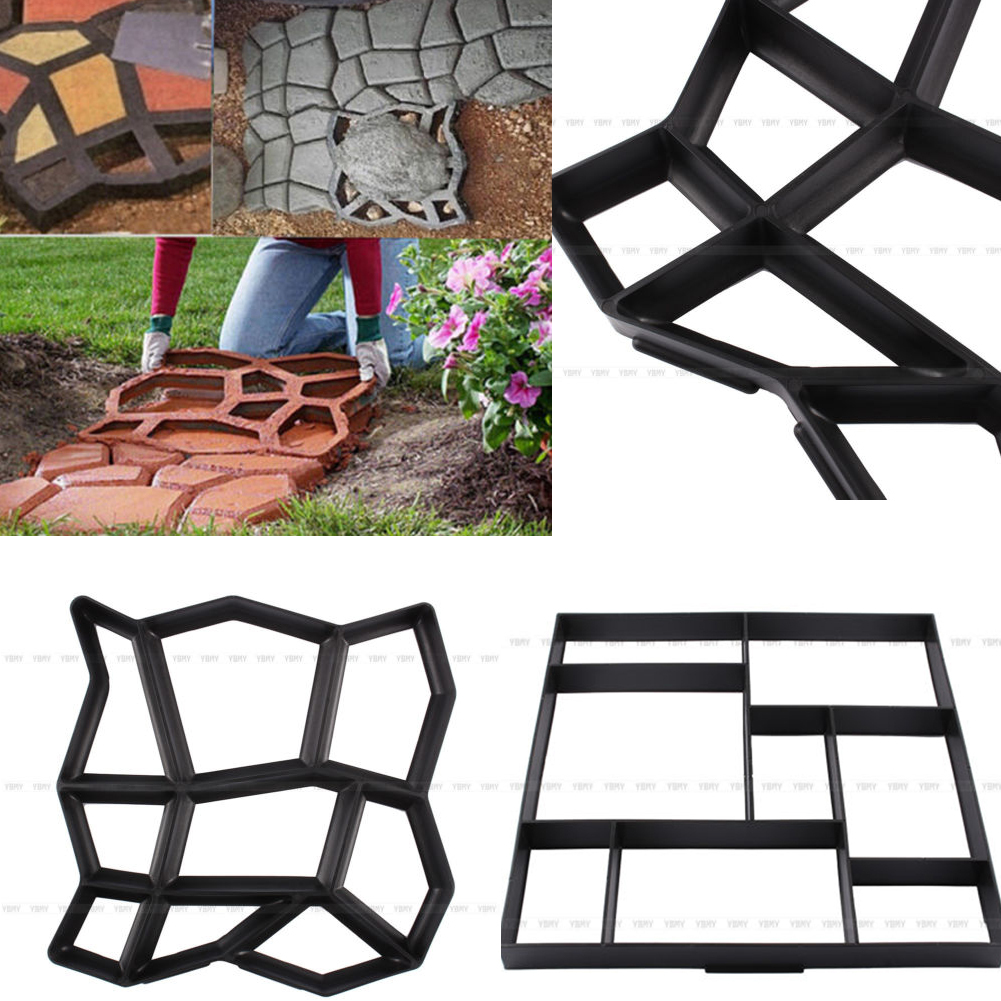 mold as per image on the left.
Simply select the mould style and we will use it to create a unique paving for your house.
To provide this elegant view of the house, our handyman created a shingle boarder with a weed control fabric to enhance the look of the existing plants.
Lastly, the external walls were painted to a new colour to create a unique look on the streets.
Building the framework for the decking
Landscaping
Building a decking area
Building a decking area in a back garden involves removing trees and shrubs to clear the area before leveling. The decking framework is first built before adding each decking board. Once vanished, the flower pot was built using the remaining decking boards.
Moving a shed
Dismantling the shed, moving, assembling and creating a concrete floor.
Cement base on new location
Guttering
Gutter cleaning at rear of house above a conservatory. Then cleaning the top of the conservatory.
Repairing a leak from flat roof
Exposing the leak; Opening the flat roof slabs; Apply damp proof membrane to seal the roof; repair leak and repaint.
Internal leak from flat roof
Remove slabs from roof to fix leak
Adding damp proof membrane
Re-apply slabs over damp proof membrane
Cover slabs with damp proof membrane
Gardening
Mowing and treating lawns; trimming edges and  trees; turning soil; raising bed;  laying new turf